Assessments/Tracking/Evaluations
Biometric Screenings & HRAs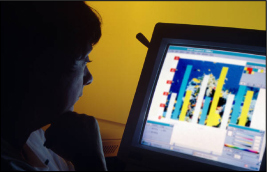 1. Assessments (pre, mid, and post)
Fortitude provides health risk assessment data to determine specific interventions and steps needed to change unhealthy lifestyle behavior and develop healthier lifestyles. Assessment results provided to individuals and client.

2. Tracking
We provide consistent review on a continuum that reviews interventions and provides information to ensure goals are met and trends and patterns are recognized.

3. Evaluation
Post-assessment provides overall information in areas of success and improvement, and serves as next year's pre-assessment. It further provides data we use as a foundation for Return on Investment (ROI) calculations. Evaluations are crucial to ensure services meet goals, objectives, and are effective in service delivery.

4. Reports
Our clients receive comprehensive reports incorporating statistical evaluation of changing employee health conditions and ROI calculation.

Call us for further information or to schedule a wellness program at (972) 998-0152.
Home | Services | About Us | Contact Us
©Copyright 2004-2012 - Fortitude Health and Wellness, Inc.
All Rights Reserved