High Blood Pressure Workshop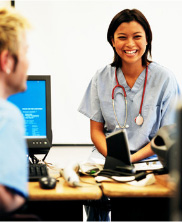 Hypertension (high blood pressure) is a major contributor to heart disease and the primary cause of stroke (the third leading cause of death in America). An estimated 50 million Americans have hypertension and nearly one-third of them don't even know they are at risk.
Workshop Objectives
Provide participants with easy access to information about high blood pressure (Hypertension)

Increase participants' understanding of high blood pressure and its affect on the cardio vascular system
For further information or to schedule a workshop, please contact us at (972) 998-0152.
Home | Services | About Us | Contact Us
©Copyright 2004-2012 - Fortitude Health and Wellness, Inc.
All Rights Reserved