Diabetes Workshop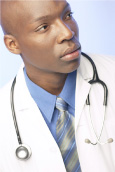 Diabetes is a complex disease and the nation's seventh leading fatal disease, behind heart disease and cancer. Annually, diabetes kills an estimated 150,000 people in the United States and millions more throughout the world. There are 25.8 million people with diabetes in the United States. Diabetes is the leading cause of blindness in working-age Americans; the single leading cause of end-stage kidney failure; the leading cause of lower extremity amputations; and a leading risk factor for heart disease and stroke.
Workshop Objectives
Provide participants and diabetic patients easy access to prevention education and information about living with diabetes and controlling the disease

Increase patient understanding of the disease-state and patient compliance

Reinforce the physician treatment plan

Exercise Prescription

Develop Exercise Plan

Medication Adherence

For further information or to schedule a workshop, please contact us at (972) 998-0152.
Home | Services | About Us | Contact Us
©Copyright 2004-2012 - Fortitude Health and Wellness, Inc.
All Rights Reserved